The Phil Collins Experience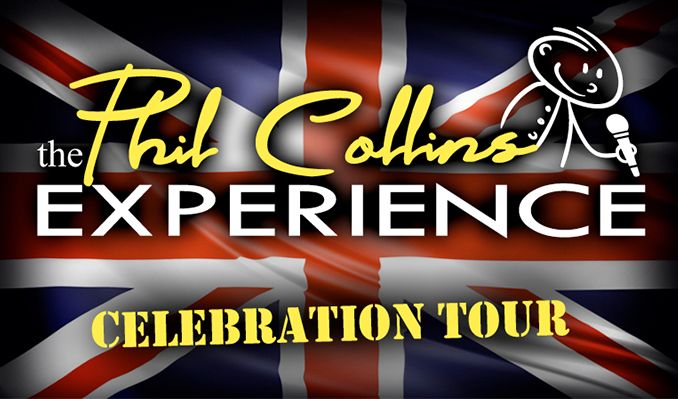 share
Artist Information
The Phil Collins Experience is a full multi-media production based on the music career of Phil Collins, both Genesis and Solo careers.
The Phil Collins Experience duplicates and delivers to perfection a collection of Phil Collins hits such as "Another Day in Paradise" "Easy Lover" In the Air Tonight" "Groovy kind of Love" "Against all Odds" as well as Genesis Hits like "I Can't dance" "Land of Confusion" and many more.
The Phil Collins Experience is made up of 14 of the best musicians in the Midwest. These musicians perform with a backdrop of motion graphics, LED video walls, full lighting show, staging and incredible audio to give the audience an amazing night they will never forget. The Production recreates the feeling of seeing Phil Collins live.
The Phil Collins Experience is Lead by industry professional Producers, Directors, Audio Engineers, Lighting Engineers, Video Technicians, Musicians, Stage Crew and Designers.
The Phil Collins Experience's front man is Terry Adams, who hails from Bolton England. Born and raised in the UK, Terry has always been a huge fan of Phil Collins. Terry, coming from a musical family background has been performing since he was 4 years old on his trusty drum set. His ability to sound and perform to a high standard will make you feel as though you are watching the real thing.
The Phil Collins Experience is also shooting a Feature Documentary called "becoming phil" a film that will timeline the entire production process from auditions, rehearsals, audio visuals, leading up to the opening show which will be filmed live with 2 of the most sought after filmmakers and their crew. The film with also dive into the motivation as to why Terry Adams wants to fill the giant shoes of Phil Collins. It will provide insight into the development from vocal training, exercising, mentally and physically becoming what Phil Collins has portrayed. The film will also feature the reasons why Phil Collins has been such an inspiration to everyone in the crew and cast as well as the growth into such a huge role.
The Phil Collins Experience will start touring January 2019 through 2020 with a performance every 6 weeks, completing with a 7 show tour that year.
The Phil Collins Experience will begin a full tour starting in January 2020 hitting more than 80 cities across the United States to bring this experience to thousands of Fans of Phil Collins.
This is no ordinary "Tribute Show" this is the real deal.
The Phil Collins Experience hopes to continue to bring joy and energy to many fans across this Nation and to create and bring new fans into his music as well as continue the legacy that is Phil Collins.
Read More
*Service and handling fees are added to the price of each ticket.
Sat, October 6, 2018
8:00 PM
$29.95 - $46.50

All Ages